5 Reasons to Install Glass Shower Enclosures in your Bathroom
You come home after a long day, all you need is a space to yourself to unwind all the stress and just relax. You know what we are talking about- the bathroom! This is the reason it becomes important to give an aesthetic style to your bathroom so that it becomes your go-to happy place. If you are planning to renovate your bathroom, it is essential to choose the right shower partition. A shower being the epicentre of any bathroom can impact the overall look and feel of the whole bathroom space. While you can opt for other enclosures such as shower curtains, here are five reasons why you should opt for a glass partition above all.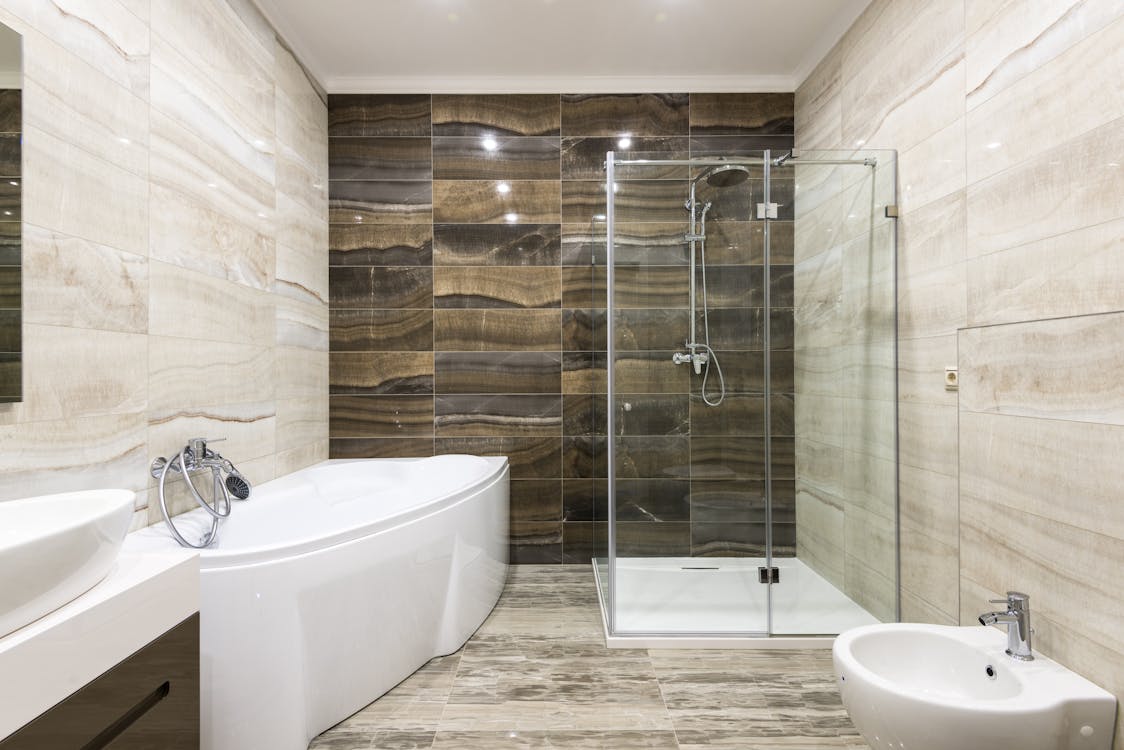 Brings style to your bathroom
Hands down, nothing looks as elegant and modern as a glass shower enclosure. Well, there are ample choices for glass enclosures too. Instead of a clear glass, you can choose glass which is tinted, frosted or engraved with a beautiful geometric pattern, based on the glass which fits your bathroom style. Moreover, glass enclosures can be customized according to your bathroom's size so that you don't have to worry if your bathroom is fit for a glass partition or not.
Opens up your bathroom space
As most of us live in apartments today, it is critical to utilize the limited space that we have in our bathrooms. The opaque shower curtains and sheets restrict the visibility of the whole bathroom and the space ends up looking cramped. Once you install a glass shower partition, the bathroom still looks big but gives you a defined wet and dry space. As most of the glass shower enclosures are clear, it creates an impression of continuity of space.
Completely watertight and low maintenance
Without an enclosure, every time someone uses the shower, it is almost impossible to avoid the whole bathroom getting wet. Getting a glass enclosure, you can be sure that the water stays at a particular spot, saving you from the hassle of wiping the floor after every usage.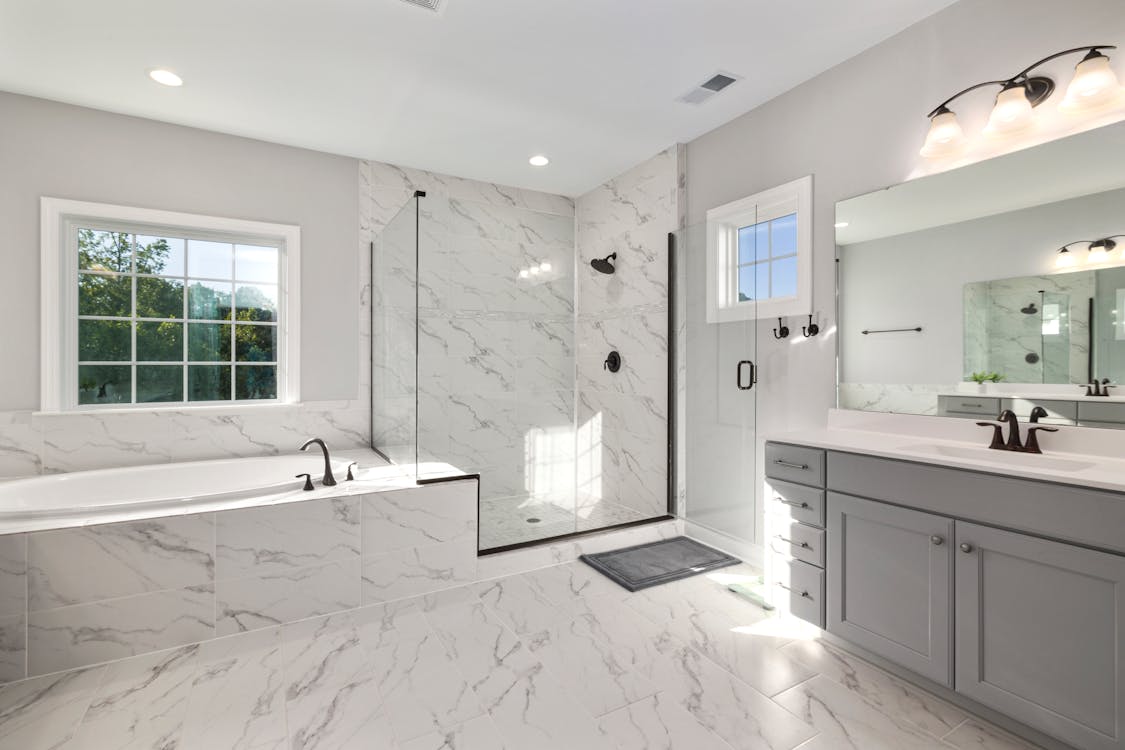 As most of the glass enclosures are made up of toughened glass, they are resistant to scratches. Many enclosures come with a protective layer as well so that you don't have to worry about the water or soap stains. Isn't that great?
Makes your bathroom extra safe
Accidental falls and slips due to wet floors in the bathrooms are not uncommon especially in the homes with children and the elderly. Keeping your bathroom dry at all times can avoid such accidents to a large extent. And since the glass enclosures are made up of toughened glass, even if it breaks on a rare case, it does not shatter into smaller pieces which are sharp and can save you from potential injury.
Creates a remarkably hygienic bathroom
With all the moisture and humidity, bathrooms are perfect spaces for microbes to thrive. Shower partitions like curtains can build a film of minute fungal hyphae after regular use. Also, these curtains are a nightmare when it comes to washing them. But unlike curtains, glass has a non-porous surface eliminating the possibility of any microbial growth. Moreover, glass enclosures are easy to clean, just with a spray of disinfectant and a wipe on the surface, you get the all-new shining glass!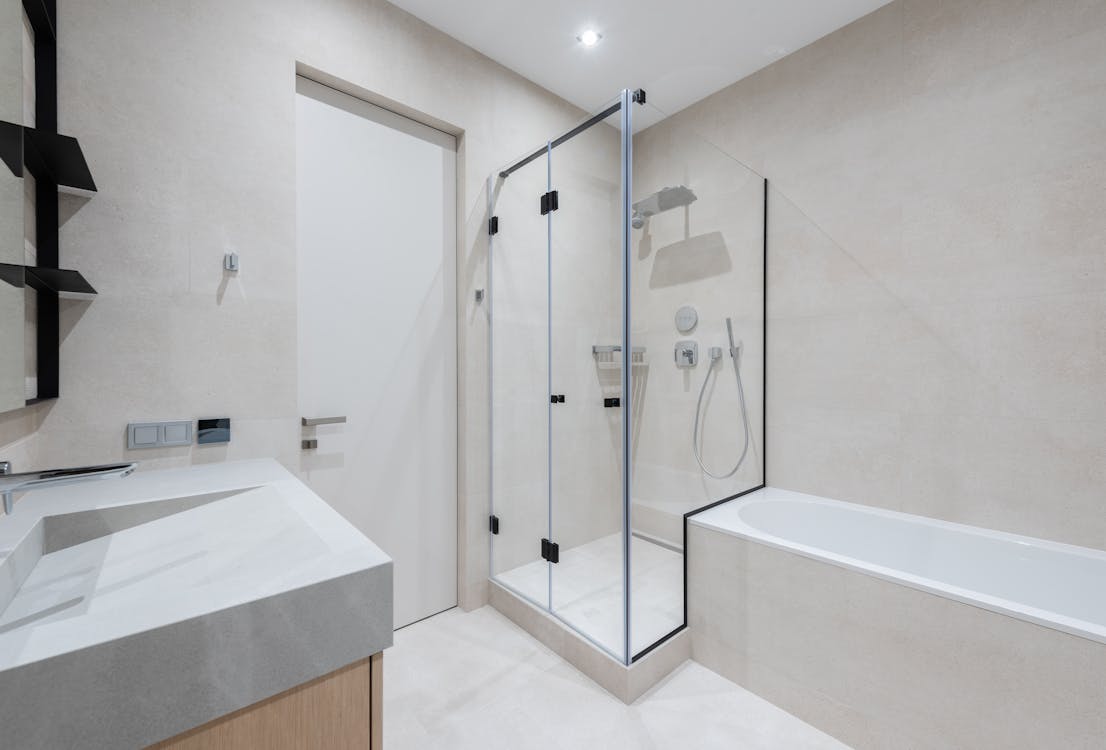 If you are looking to renovate your bathroom, a glass enclosure is a perfect fit to it. Please visit Happy Klo for your complete bathroom renovation. Our range of packages and offerings will ensure that your bathroom becomes worth spending time in it.